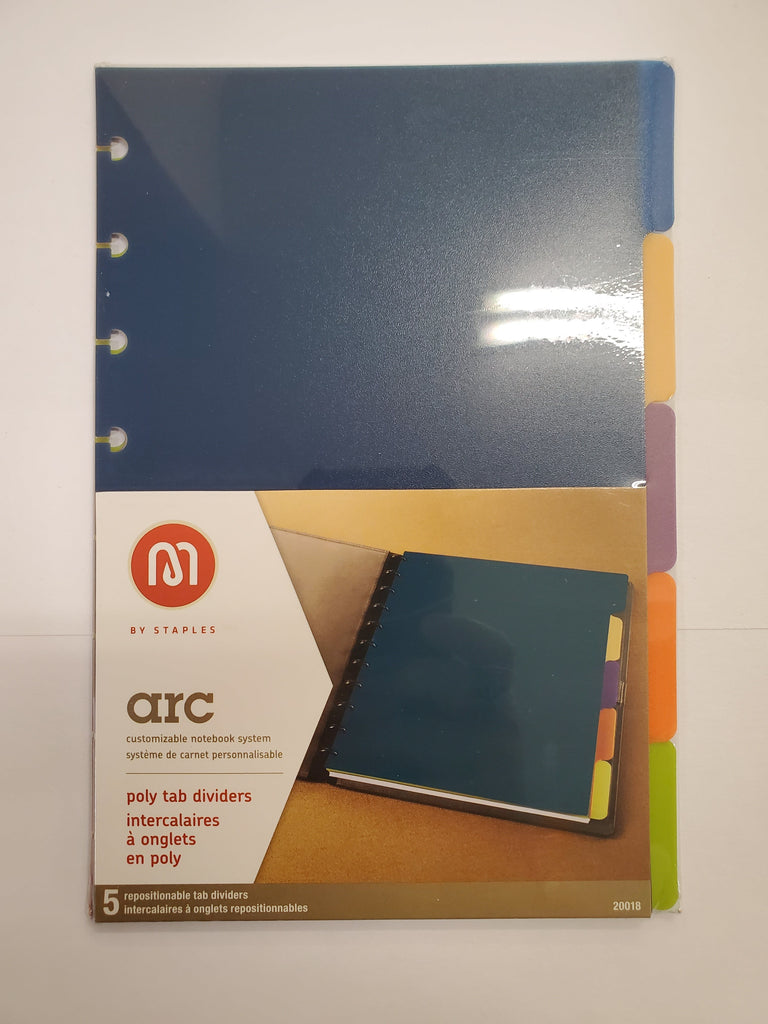 Discbound Tabbed Dividers - Junior - BLUE-TAN-PURPLE-ORANGE-GREEN
Staples/Arc Discbound tabbed dividers for a junior-size notebook.
Five dividers
Blue, Tan, Purple, Orange, and Green.
Discbound Marketplace is cleaning house! Grab 'em before they're all gone. 
We picked up these items over the years and it's time they had a loving home (rather than sitting on our bookshelf). Many are discontinued and are unavailable at retail.
All items are new/unused.
May not be in the original packaging.
Clearance items are not eligible for discounts.
Wholesale and custom discbound requests are welcome.
Don't lose out on special offers.
Sign up for our newsletter to receive special offers and stay informed about new products and features.
 Look for Discbound Marketplace on Facebook.
Important "fine print."
Discbound Marketplace is an independent seller of disc-bound notebook related materials. It is not affiliated in any way whatsoever with any manufacturer or provider of disc bound systems or products. Some items may carry original manufacturer branding information. All equipment is sold "as is" with an express disclaimer of all warranties, expressed or implied, including but not limited to any implied warranty of merchantability or fitness for a particular purpose; there is no assumption of any liability in connection with the equipment.