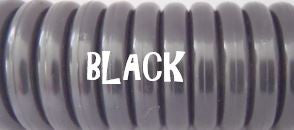 Binding Discs BY THE CASE or HALF-CASE
Discbound Marketplace is working to free up inventory space and are offering a unique opportunity for you to purchase CASES of binding discs at ridiculously low rates. 

We are offering cases of BLACK binding discs in size N (3/4" disc diameter) and size T (1/2" disc diameter). 
Each case of size N discs contains 15,000 discs, priced at under 5 cents each!
Each case of size T discs contains 22,000 discs, priced at under 4 cents each!
Binding Discs for your favorite disc-bound notebook system. Personalize, expand, and unleash your creative vision of your own favorite disc-bound organizational system. All discs are compatible with all disc-bound systems (Circa by Levenger, Happy Planner, Arc M by Staples, Martha Stewart, Atoma, Rollabind).
The table below show color availability by size. 
Sales Specifications and Details
Not all discs are available in all sizes (see chart below).

Free shipping (U.S. only) does not apply on this special offer. 
International customers, please inquire about shipping costs.  
| | | | | |
| --- | --- | --- | --- | --- |
| Disc Size | Colors | Disc Diameter/ Paper Depth | Outer Diameter | Page Capacity (24 lb paper) |
| N | | 3/4" | 1" | 150 |
| T | | 1/2" | 3/4" | 100 |
Make your own mini-notebooks with 3 discs, or bind index cards with 5 discs for recipes, inspirations, and gifts. 
| | |
| --- | --- |
|  Number of Discs | Notebook/Journal Size |
| 11 | Letter 8-1/2 x 11" or A4 |
| 8 | Junior 5-1/2 x 8-1/2" or A5 |
| 5 or 6 | Compact, Index Card 3" x 5" or 4" x 6", Side-bound |
| 3 or 4 | Compact, Index Card 3" x 5" or 4" x 6", Top-bound |
Other items and accessories you might enjoy to enhance your discbound experience:
Filler paper in sizes and colors.
Additional discs in colors and sizes to further customize the look of your Discbound Marketplace notebook.
Notebooks in additional sizes and colors.
DBMP exclusive designs: 2-is-1 and 1-is-2 Notebooks.
Pen Holder compatible with a discbound notebook.
Magazine/Brochure holders.
Sheet protectors, business card holders, and photo holders.
Mini-notebooks for gifts or for jotting down quick ideas.
Charm Holders for discbound systems.
Unique and custom leather covers.
Don't lose out on special offers.
Sign up for our newsletter to receive special offers and stay informed about new products and features.
Wholesale and custom discbound requests are welcome.
Look for Discbound Marketplace on Facebook.
Important "fine print."
Discbound Marketplace is an independent seller of disc-bound notebook related materials. It is not affiliated in any way whatsoever with any manufacturer or provider of disc bound systems or products. Some items may carry original manufacturer branding information. All equipment is sold "as is" with an express disclaimer of all warranties, expressed or implied, including but not limited to any implied warranty of merchantability or fitness for a particular purpose; there is no assumption of any liability in connection with the equipment.